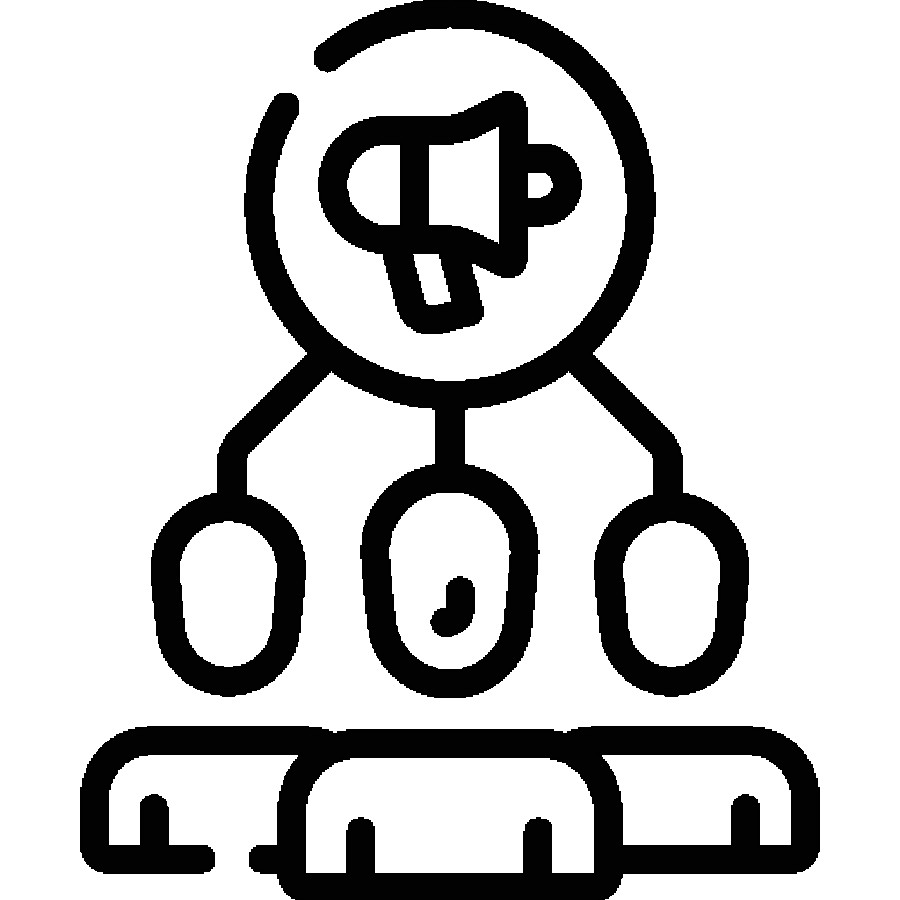 Best PR Agency in India
Explore the Power of Connection & Effective Communication with Public Relations
At its core, public relations is about building and nurturing relationships. Unlike traditional marketing, which focuses on selling products or services, public relations services helps form trust and credibility amongst your target audience. It's not just about advertising or promoting, but rather creating a narrative that resonates with the audience and establishes a strong emotional connection.
Helping You Power Into The New Way Of Public Relations
Over the years, PR (Public Relations) has evolved significantly from being solely focused on media relations to encompassing a broad range of communication strategies. The advent of digital media and social platforms has opened up new opportunities for PR professionals to engage with audiences in a more direct and meaningful way.
Today's PR strategies focus on creating compelling content that resonates with audiences across various channels, including social media, online publications, blogs, podcasts, and videos. With the rise of online communities and social media platforms, businesses can now create two-way conversations with their audiences, building trust and credibility in the process.
At Bridgers, we understand the importance of evolving with the changing landscape of PR. Our team of PR professionals stays on top of the latest trends and best practices to help our clients stay ahead of the curve. We combine traditional PR techniques with modern digital strategies to create comprehensive PR campaigns that deliver results.
Why Partner with Bridgers for a New Age Public Relations Services?
As a business leader, we understand that you have tons to look after, and hence, a seamless and transparent PR solution by Bridgers will help your target audience get to know your business better and, in turn, garner more visibility across media and marketing channels.
As a leading best PR company in India, our PR experts understands the evolving landscape of PR and is equipped to provide a comprehensive strategy that solves your core pain points, coupled with our dedication to delivering bespoke solutions that cater to your unique business needs.
Whether it's crafting compelling press releases, managing a crisis, or creating thought leadership content, partnering with Bridgers for your Public Relations strategy means access to a team of experts who can consistently help you build and maintain valuable relationships with your audience irrespective of where your business is based.
Unleashing the Potential of Public Relations with Bridgers
Bridgers is a Public Relations Agency specialising in strategic PR Services in India, Our public relations campaigns helps business and organizations to communicate effectively with their target audience, build a positive reputation, and manage crisis situations. We offer 360 degree Public Relations (PR) services to address and mitigate potential damages, provide accurate information, and maintain open lines of communication to protect and rebuild the brand and business reputation.
Our Comprehensive Public Relations Services Include:
Media Relations

Building fruitful relationships with journalists, influencers, and media outlets to secure valuable media coverage and boost brand visibility.
Crisis Management

Preparing robust crisis management plans and handling challenging situations with finesse and transparency.
Thought Leadership

Establishing your brand's authority in the industry by positioning key stakeholders as thought leaders through well-crafted content and targeted PR efforts.
Digital PR

Harnessing the power of digital platforms to amplify your brand's voice, engage with audiences, and drive meaningful conversations.
Social Media PR

Integrating social media strategies with PR efforts to create a cohesive brand narrative and engage with audiences in real time.
Content Creation

Crafting compelling and shareable content that tells your brand story and enhances audience engagement.
Event Management

Organizing successful events that captivate audiences and garner media attention.
Want A Detailed Public Relations Services Plan?
Sign Up For A Free Discovery Call With Our PR Experts!
Why Bridgers is Your Ideal Public Relations Partner
Bridgers is a leading international Public Relations consulting firm in India offering a comprehensive range of PR services. Our team of PR professional develop and implement strategic communication plans that enhance brand image, increase visibility, and establish strong relationships with stakeholders.
Our PR professional understands the evolving landscape of PR and is equipped to provide a comprehensive strategy that solves your core pain points, coupled with our dedication to delivering bespoke PR solutions that cater to your unique business needs.
Being one of the top leading best public relations agency in India, we expertise in various media field ranging from media relations, social media management, content creation, event planning, and community outreach, to achieve their clients' goals.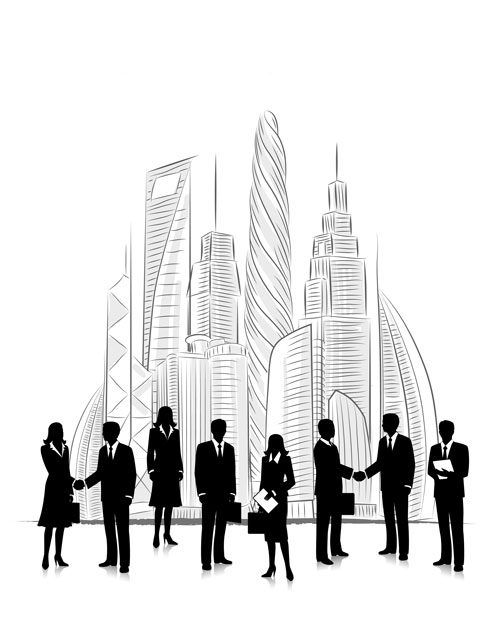 Experience & Expertise

With years of experience in the PR industry, Bridgers brings unparalleled expertise to the table, ensuring your brand's message reaches the right audience.
Result-Oriented Approach

Our PR strategies are meticulously tailored to deliver tangible and measurable results, ensuring maximum return on investment.
Strategic Insights

We analyze market trends, competitors, and audience behavior to develop data-driven PR strategies that drive success.
Collaborative Partnerships

At Bridgers, we believe in collaborative partnerships, working closely with you to understand your unique requirements and goals.
Flexibility & Adaptability

In the ever-evolving world of PR, we stay agile, adapting to changes and emerging opportunities to keep your brand ahead of the curve.
Comprehensive Solutions

From traditional PR to cutting-edge digital strategies, we offer a full suite of PR solutions that cater to diverse business needs.
Partner with Bridgers today to unleash the full potential of public relations and experience the transformative power of effective communication.
FREQUENTLY ASKED QUESTIONS
What qualifies Bridgers as the right agency?
At Bridgers, we take immense pride in our expertise and experience in the world of public relations. As a leading PR agency in India, we have established a strong reputation for delivering outstanding results to our clients across diverse industries.
Our team of seasoned PR professionals possesses a deep understanding of the media landscape and knows precisely how to craft compelling narratives that resonate with your target audience. We are committed to staying ahead of industry trends and evolving PR practices to ensure that your brand receives the spotlight it deserves.
Why Does Every Business Need Public Relation Services?
Public relations is a cornerstone of successful brand management and reputation building. Every business, regardless of its size or industry, can benefit significantly from strategic PR services. PR helps create and maintain a positive image for your brand, fosters meaningful relationships with key stakeholders, and enhances your credibility in the market. With Bridgers as your partner, you can harness the power of effective communication to boost your brand's visibility, drive engagement, and achieve your business objectives.

Can You Operate in Any Industry?
Absolutely! At Bridgers, we have extensive experience working across a wide range of industries, including but not limited to Corporate, Technology, Healthcare, Finance, Education, Lifestyle, and more. Our versatile team of PR experts is well-equipped to handle the unique challenges and opportunities presented by different sectors. Whether you are a startup, an established enterprise, or a multinational organization, we tailor our PR strategies to suit your specific industry landscape and business goals.

We Are a Multinational Organization - Can You Operate Internationally?
Certainly! Bridgers boasts a global outlook and is well-positioned to operate internationally. We have a broad network of connections and media partners worldwide, enabling us to cater to the unique needs of multinational organizations. Our team is adept at navigating diverse cultural landscapes and can effectively craft localized PR strategies to resonate with international audiences while aligning with your global corporate objectives.

How is Public Relations Linked to Corporate Objectives?
Public relations plays a vital role in supporting and aligning with your corporate objectives. By strategically managing your brand's reputation, disseminating key messages, and engaging with stakeholders, PR helps enhance your brand's positioning in the market. From increasing brand awareness and managing crises to fostering thought leadership and driving business growth, our PR services are intricately linked to your overall corporate objectives.

What Should We Expect from a Good Public Relations Engagement?
A good public relations engagement with Bridgers encompasses a comprehensive and results-driven approach. We will work closely with your team to understand your business goals and craft tailor-made PR strategies to achieve them. From media outreach and influencer marketing to content creation and crisis management, you can expect a seamless and strategic partnership that delivers tangible and measurable outcomes.

What are Some of the Common Public Relations Objectives?
Public relations objectives can vary depending on your brand's unique needs and stage of growth. Some common PR objectives include increasing brand visibility, managing brand reputation, enhancing media coverage, driving customer engagement, establishing thought leadership, and achieving a competitive edge in the market. At Bridgers, we align our strategies with your specific objectives to ensure maximum impact.

How is Pricing Determined?
At Bridgers, we believe in transparency and flexibility when it comes to pricing. Our pricing structure is determined based on the scope of work, the complexity of the PR campaign, the duration of the engagement, and the specific services required. We offer customized packages tailored to suit your budget and objectives. Rest assured, you will receive a detailed breakdown of the pricing before commencing our partnership.

How to Measure PR campaign Results?
Measuring the success of a PR campaign is essential to gauge its effectiveness and make data-driven decisions. At Bridgers, we employ various key performance indicators (KPIs) to measure results. These may include media coverage, brand mentions, website traffic, social media engagement, audience sentiment analysis, lead generation, and more. Regular performance reports will be provided to keep you informed about the progress and impact of our PR efforts.

What are the benefits of Press Release Distribution Services?
Press Release distribution services play a crucial role in disseminating press releases to a wide range of media outlets, journalists, and online platforms. These services ensure that press releases reach the intended audience and maximize their visibility. By leveraging Press Release distribution services, companies can extend their reach, increase the chances of media coverage, and enhance the overall impact of their press release campaigns.

Why do companies need public relations?
Companies need public relations to effectively manage their image, establish credibility, and engage with their target audience. PR helps companies build strong relationships with the media, influencers, and stakeholders, allowing them to tell their stories, showcase their expertise, and highlight their unique value proposition. In today's competitive business landscape, a strong PR strategy is essential for companies to differentiate themselves, gain visibility, and stay connected with their customers.