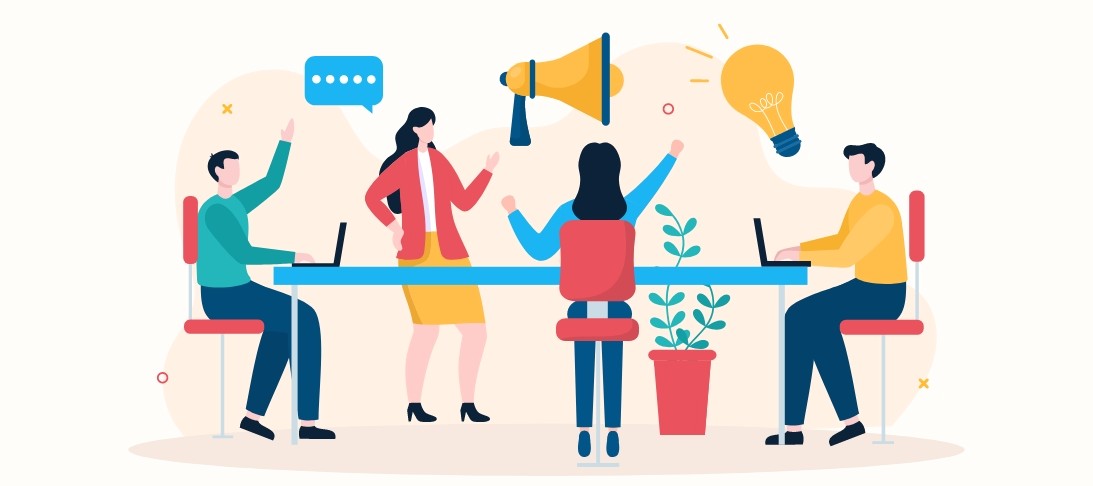 9 Key Benefits of Public Relations
Public relation is one of the most important concepts to understand in business. It can either improve the company image or spoil it at all. Business growth depends on how well the businesses maintain public relations. This blog explains the meaning of Public Relations and the Benefits of public relations in the growth and success of any business.
What are Public Relations?
As the name tells, the term Public relations mean the relationship between the company and key public for improving business reputation. The concept of public relations is very wide and includes mainly the practices of building strong relationships with people.
Public relations can be maintained through different ways such as crisis management, media relations, and thought leadership. Today, digital marketing platforms are used widely to reach the key audience. The channels such as Twitter and Instagram are widely used to form strong public relations.
9 Key Benefits of Public Relations
Public relation is mainly the strategy of building strong relationships between the company and the key public. Now, we will further discuss the Benefits of PR Public Relations in this section:
Builds Brand Image

Maintaining a healthy relationship with the audience helps to build a good brand image. It also creates a strong reputation in the minds of the audience. Good public relations will create brand awareness and enhance the value of your brand. They will also improve your company's position in the market.

You can choose digital marketing channels to build a good image with the key public. Some other ways of building brand image include interviews and Press Release.

Makes Products Visible to the Public

Public relations will improve the visibility of your products and services. Unlike before, you can promote your products through various digital marketing platforms, social media channels, video hosting platforms, and podcasts.

Nowadays, businesses can share their articles and blogs on various social media platforms. These platforms will increase the business reach and improve the business sales day by day. They help to reach business information to a wide audience.

Attracts More Investors

A major benefits of PR (public relations) is that it is highly beneficial for companies who want to increase their funding. It also creates credibility for the brand and builds the trust of investors in the business. Venture capitalists and equity investors will get a more precise idea of the amount to invest in your business with the help of PR.

In addition, the PR strategy will help the investors to find profitable opportunities in the businesses. It will aid in getting a higher ROI on the small investment.

Improves Media Relations

One of the major benefits of improving public relations is that it will help to build better media relations. Businesses can build strong relationships with media agents, publicists, and journalists. Apart from that, public relations will also help to engage to media and share interesting content.

Building strong relationships with media agents will be highly beneficial for businesses. Media agents and journalists will share the stories of new product launches and services on various social media platforms.

Gives Short and Long-Term Results

Businesses will gain both long-term and short-term results by arranging a good PR campaign. Public relations will help to create brand awareness and attract media attention. They also help to create a good brand reputation and boost business sales.

Public relations will give better customer satisfaction levels and improve the morale of the employees as well. Moreover, PR strategies help to create a wide customer base. Companies will gain long-term benefits by following strong PR strategies.

Helps To Generate Leads

A good PR strategy helps to improve a business's reputation and enhances its brand image. It also adds value to the credibility of the business. Apart from that, the PR strategies also produce genuine and qualified leads.

In addition, effective PR strategies make your business more discoverable. They help businesses to send the right messages to the right audience. You can connect with the right audience and generate many leads by designing the right PR strategies.

Helps To Connect the Right Audience

Connecting with a target audience is necessary for every company to create brand awareness. Effective PR strategies are useful to boost business sales and connect to the target audience. Rich content and powerful media strategies go a long way to connecting with the right audience.

Sharing stories of success is one of the best ways to attract new business and increase business sales. It will help to choose the right audience and attract more sales in the business. You can then accordingly create ads and posts for the right audience.

Brings Third-Party Endorsement

Brand credibility is created with the help of third-party endorsement. Public relations play an important in this area. It will bring your brand in front of the key audience and create brand popularity as well.

The popularity of your brand by third-party will help the company to do an endorsement. Besides, the PR strategies also add value to the brand. They work better than paid advertising and bring more sales to your business.

Helps in Creating a Brand Identity

One of the major PR Benefits is that it makes your business class apart from the rest of the competition. Public relations will make your brand popular among the audience. They also build brand identity and boost brand recognition.

Different ways can be used to create brand recognition such as digital media outlets, social media marketing and traditional magazines. Besides, marketing campaigns also help to improve brand identity. Many customers will choose your brand and recommend it to other customers as well.
Final Words
These are some of the major benefits of Public Relations for the business. If you want to implement powerful PR strategies, hire a team of PR Professionals. You can choose a PR Agency with good reviews and feedback for your business. These agencies have a skilled team of PR agents to boost business growth and create a brand image.
Most Popular Blogs
Newsletter
Categories